УКР
|
ENG
Conformity assessment and certification of building materials

Certification of construction products, materials and structures, both imported and produced in Ukraine
We invite to cooperation!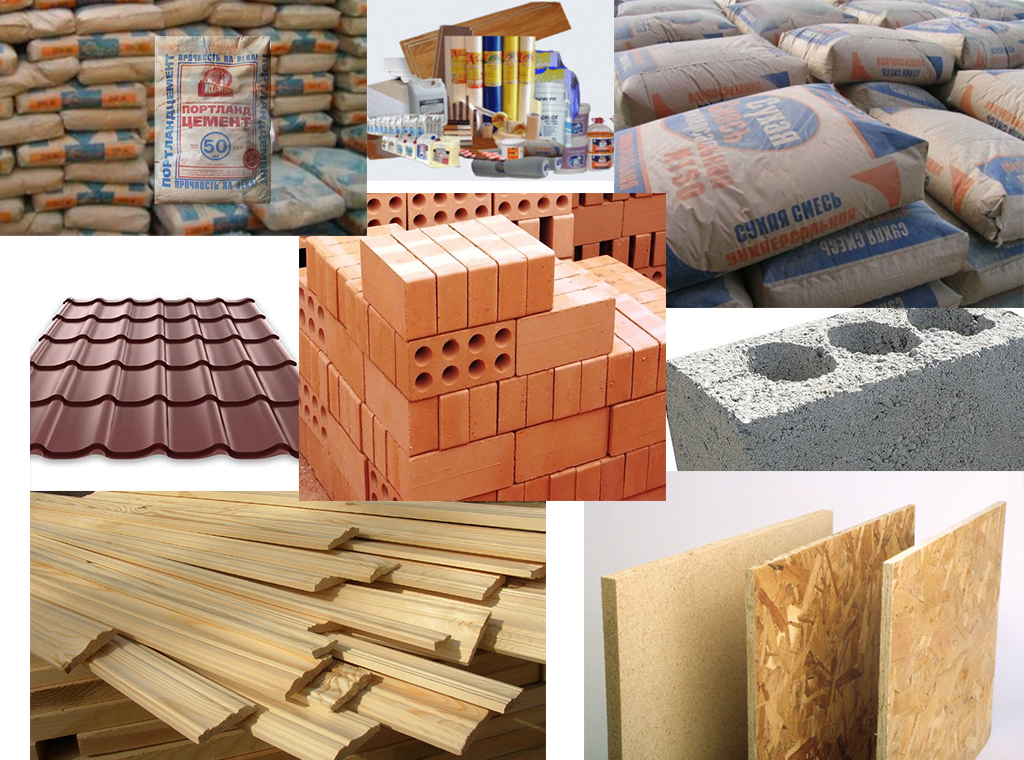 Certification is a procedure that confirms compliance of the quality of products (or services) with established requirements by a third, independent party.
If you need to go through the product conformity assessment procedure and get a certificate that confirms the quality of your products, you can do it efficiently and in an acceptable time frame at LLC "Certification Center".
Certification is an effective factor in increasing the volume of sales. The presence of a certificate confirming the quality of products allows you to gain trust in the manufacturer.
LLC "Certification Center" is an accredited body that conducts conformity assessment according to the requirements of EN ISO/IEC 17065, EN ISO/IEC 17021-1 (CHAPTER 9) and certification of construction products and materials.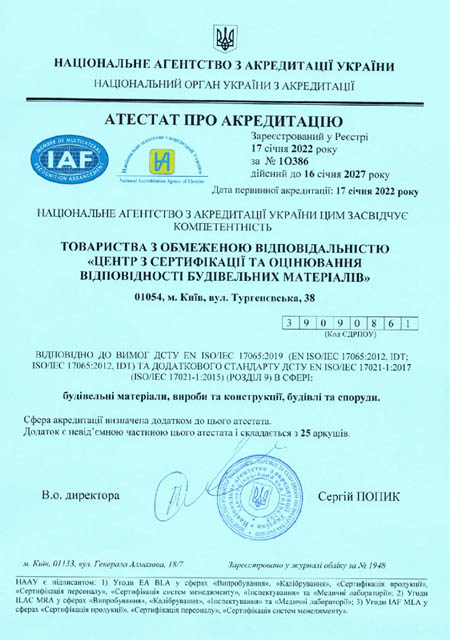 Our center employs a team of experts who have considerable experience and deep specialized knowledge.
All our experts are certified auditors with years of experience and undergo constant training and education.
To conduct certification tests, we cooperate with specialized laboratories that are accredited to conduct certification tests of building materials.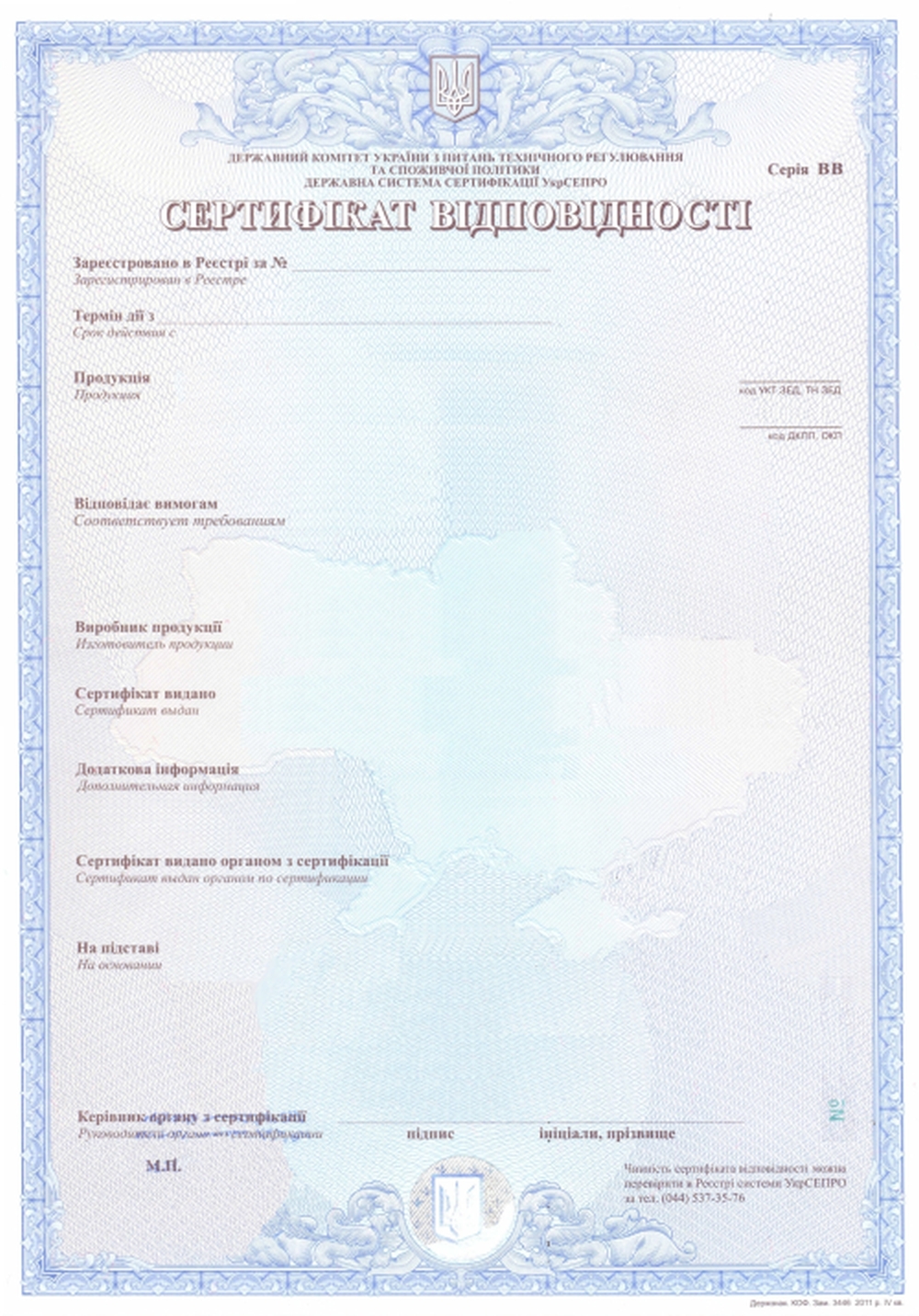 Our phone numbers:
+38 044 486 40 85
+38 044 486 43 69
E-mail:
budcert@ukr.net
seprobud@ukr.net
Mailing address:
LLC "Certification Center"
address: Turgenevska Street, 38, office 201/2, Kyiv, 01054
Feedback form